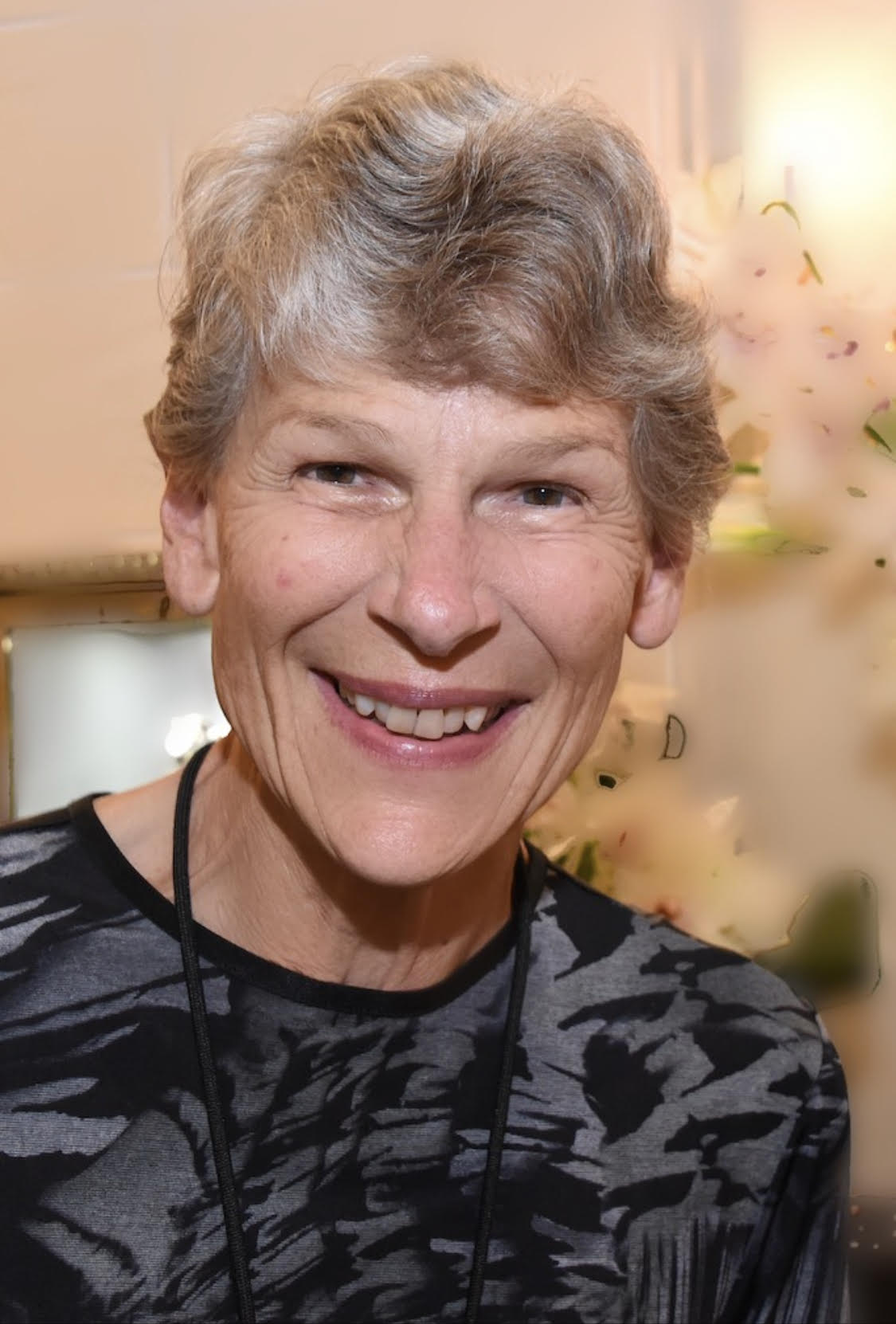 Aksarben Curling is, and always has been, a volunteer led organization – we literally couldn't do what we do without people stepping up to keep things going. Our new Sigrid Festersen Volunteer of the Year award provides a way for us to honor Aksarben Curling members who go above and beyond.
Throughout the history of Aksarben Curling, Sigrid Festersen led, served, and provided continuity from one generation to the next. She was a terrific curler and an advocate for women's curling everywhere. She saw our organization through successes, setbacks, building moves, and explosive growth.
All future success of curling in Omaha can be traced back to a foundation Sigrid was so deeply involved with.
Sean Morrison, past Aksarben Curling President, shared that at the time he first proposed this award, the vision was that Sigrid would be able to present it to the first winner. Sadly, we lost Sigrid in 2022 and couldn't make that happen. But, Sigrid's spirit lives on within our organization.
When the Aksarben Curling Board of Directors met to nominate a volunteer to receive this award, it was unanimous – we wanted to honor Nancy Myers. Nancy exemplifies all the best of what Aksarben Curling is. She's always willing to share her knowledge, and her love for the sport is evident in everything she does.
We couldn't be more honored to be able to present Nancy with our first Sigid Festersen Volunteer of the Year award.
We asked those that have worked alongside Nancy to share a bit more about her, and what she has done for our community. If you'd like to add to this, please email your quote This email address is being protected from spambots. You need JavaScript enabled to view it..
Austin Rose, former UNL curler and current Board member
I have known Nancy since I began curling my freshman year at UNL in 2014. Nancy was the first person to teach me curling. Nancy has always been one to offer help and curling guidance. Nancy can usually be found at most Aksarben curling events, happy to help when and where help is needed. Beyond what she does for Aksarben, she has also been pivotal in creating and maintaining Nebraska's surprising college curling footprint.

This year alone, she has helped UNO establish a club of their own. She not only did this by providing advice and insight but by also showing up to almost every 10pm practice and Sunday draws. She helped UNL and Creighton continue their club activities even though both schools have been struggling to recover from the impact of Covid. This past year, she would drive down to Lincoln on the weeknights UNL held practice to help facilitate and teach the student curlers. Mind you, Nancy is retired and still basically serves as UNL's faculty advisor. Her dedication to curling and college curling specifically goes beyond just volunteering at the local level. USCA College Curling had some serious struggles this year. In addition to all the other issues USCA was dealing with that leaked down to the collegiate level, the person in charge of the USCA College Curling division abruptly left their position. Nancy was willing to help fill the void when the need arose for leadership. Although she may downplay her part, the college national championship would probably have been an ugly mess had she not gone to Bowling Green, Ohio to help run the show.
There is no one else in the club I think that is more deserving of Aksarben Curling Association's Volunteer of the Year Award than Nancy Myers, and I am thrilled she has been chosen for this honor. Congratulations, Nancy!
Nic Ridder, current Board Member
Nancy's tireless commitment to serving college curling is the backbone of College programming at Aksarben Curling. It is difficult to imagine the College Program without her hand in it. She is a bright star both regionally and nationally for advocating for collegiate curling programs.
Kaeli Samson, former Board Member
One of my first interactions was Nancy asking me to consider running for the board, mentioning she would like to see more women involved, which of course made me want to do it. I have loved working alongside and learning from Nancy. One of the best things about her is she is always optimistic and a joy to be around, no matter how stressful the surrounding situation may be. This honor is well deserved and we (and national college curling) are so lucky to have her!!
Kali Odd + UNO Curling
Nancy being awarded Volunteer of the Year
Filled UNO Curling with great cheer
We had an amazing first season
And Nancy was the reason

From afternoon games to practices late at night
Nancy's passion for curling shown bright
And despite the icy chills
Nancy enthusiastically helped us with our strategy and skills

From practicing hit and rolls
To assisting us with our goals
The spirit of curling was in the air
Thanks to Nancy volunteering with great care

Even when things did not go as planned
Nancy had a way of making college curling grand
And we can't say it enough but this will have to do
Thank you, Nancy, thank you
Harrison Hruby, former President of UNL Curling
Nancy was, and is, our team mom. She was our liaison to Aksarben, USA College Curling, and the University. She helped us organize and run our college bonspiel. And who could forget the annual chili feed she held for the whole team at her place. She has always been a champion of our cause as college curlers! Her leadership and support made for such a great experience for everyone on the team.
Thank you Nancy!
Lisa Truesdell, Aksarben Curling President
Nancy is a strong advocate for all curlers and has always been forthcoming in uplifting others' voices within our organization. Let's be honest - Nancy IS college curling at Aksarben, and the number of hours she has logged teaching and mentoring our student athletes is amazing. On top of that, she's always willing to lend at hand wherever it's needed - learn to curls, equipment, juniors, or even in her past time on the Board. We're so lucky to have her as part of Aksarben Curling
Chad Roza, Junior program Volunteer
Nancy has been a regular volunteer at Saturday junior curling for many years.
Nancy has willingly worked with some of our most "energetic" and youngest curlers - patiently kicking them back to sheet 1 as many times as it takes. Seriously - I've learned a lot from Nancy watching her techniques to give structure for some of our most attention-span-challenged juniors. This past year, we were able to provide a positive experience for a kid who, according to his own Mom, "doesn't get out much" and "has a lot going on"(behaviorally). Of all the volunteers, Nancy had the most success helping him.
Nancy brings a wide variety of drills and teaching techniques with her that our junior curlers really enjoy. Who doesn't want to run a rock into a cone and watch it go flying? (What adult, for that matter.)
Nancy is great at making things she's involved in better!